So a brief update to this, we installed a 2 poster at work for cars but mainly its for this for now.
It was a little worse than we thought all together and the car has had a big strip down at work.
The underneath was luckily just dirty so not much needed there but anything that can rust has, such as the braided hoses etc, little bits on the refurbed brake calipers, springs, rear calipers were disgusting under the paint.
Sitting under a tree for 3 years is really incredible, the grim is everywhere, So i went to work cleaning it up and pictures will follow this was the strip down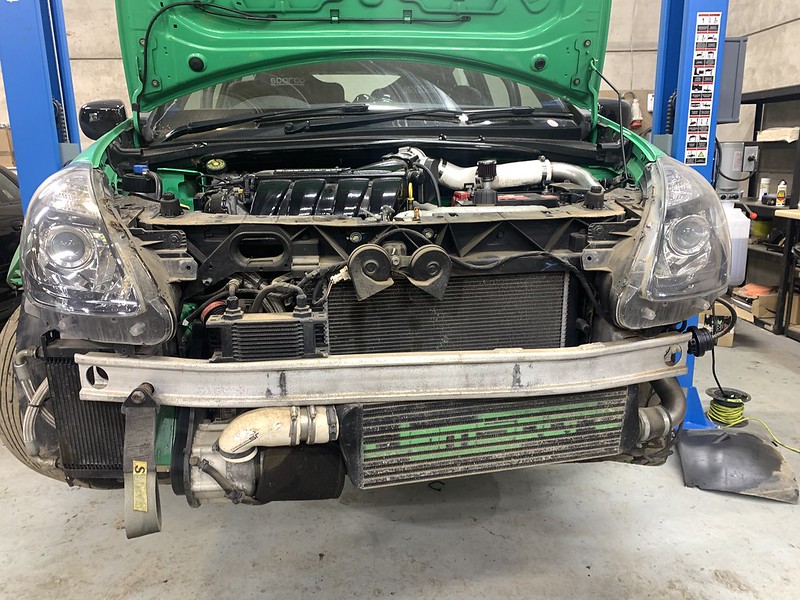 Untitled
by
Ross c
, on Flickr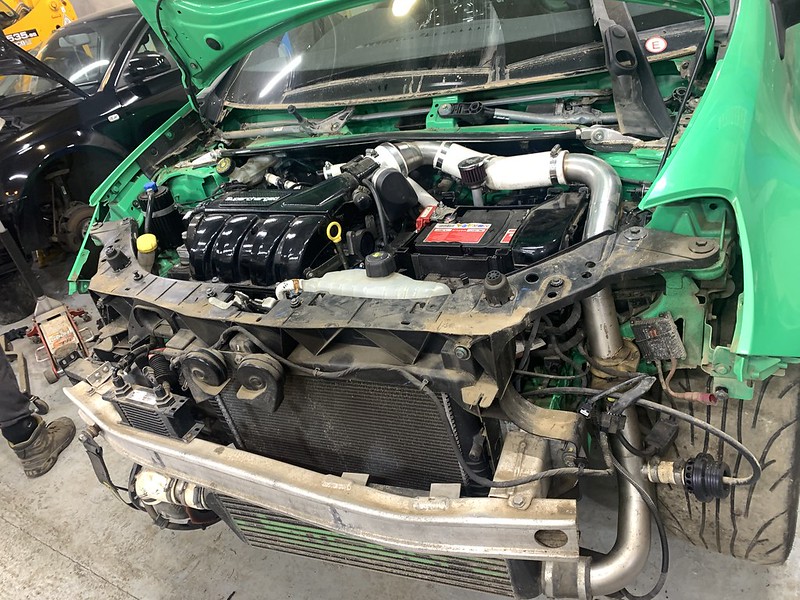 Untitled
by
Ross c
, on Flickr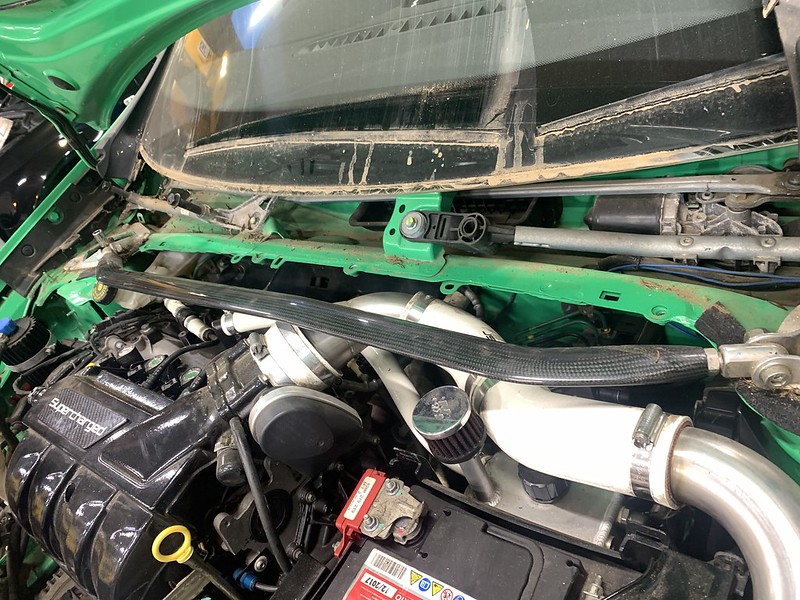 Untitled
by
Ross c
, on Flickr
The air filter was ruined, all broken up.
So we set out taking it to bits, mainly wheels off, coilovers off, brakes off, front bumper and rads etc off, all coolant hoses off as they were once white but now covered in just grime.
I will grab a few more pics in the week but so far we have sent of the shocks back to gaz for a refurb, the springs are of to a powder coaters as they were looking tired, new rear calipers and ds2500 rear pads ordered, front caliper parts ordered to get rid of rusty bits, new brake lines ordered..
When I got it my mate said they see it was leaking oil, initially it was thought it was the gearbox but it looks to be coming from the air filter, which was directly mounted to the charger..... So Rotrex chargers can let by if the reservoir is higher than the charger itself. I think because the car has sat forever its been doing this a lot. It suggests the oil seal in the charger is failing. Which cannot be replaced so TTS say
More worryingly though is this,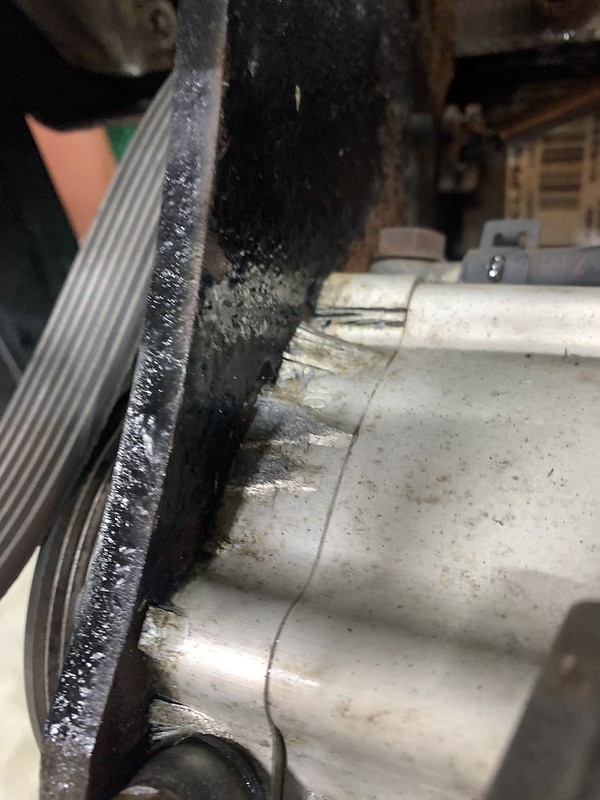 Untitled
by
Ross c
, on Flickr
That is the top of the charger, the ally is breaking up. It has been fitted for 7 years now and looks like it was done up to tight but also the metal is eating the ally, worse is the big crack at the oil inlet union that is likely to fail any time, that my friends is a dead charger really, we cant get it of as the bolts are siezed solid but even if we can we cannot replace this part so its kinda dead I suppose. Since this kit was built many others have followed suit, and in that time some better design mounts have been made which would mean this wont happen. So after some research I actually found somebody who can repair this charger or supply me a rebuilt one for a lot cheaper than a new one (new is 2k) and i have ordered a better mount design with Supreme motorsport. Hopefully a few weeks and we will have this. I will have to modify the pipework to the intercooler but this will be a much better solution, it will mount where the unused air con pully is now.
so parts on order, parts of for refurb and some work to do, next week we will tackle the cam belt, water pump, plugs and oil service.
I was pretty down about it all this week, the more you look at the worse it gets and I didn't pay cheap money for the car, I actually thought I was buying my old car back with 7 k spent on it making improvement's. Once i found the charger rebuild place i felt a bit better
Will grab some other pictures this week, I also took of all the arch liners and had a good clean everywhere with the yard steam cleaner which helped. Its looking a lot brighter already