Well most know Iv got a long ongoing track car that's being built But due to work and family life it took a back seat for some time.
I missed the trackday fun with friends etc so I decided to make a cheap as possible track car with a clio 200 i had sitting around.
First up it's a 2009 clio 200 on 64k no history no nothing
I wasn't a massive fan of the 200 front end so it was the first thing to go and a 197 bumper fitted with new Renault sport splitter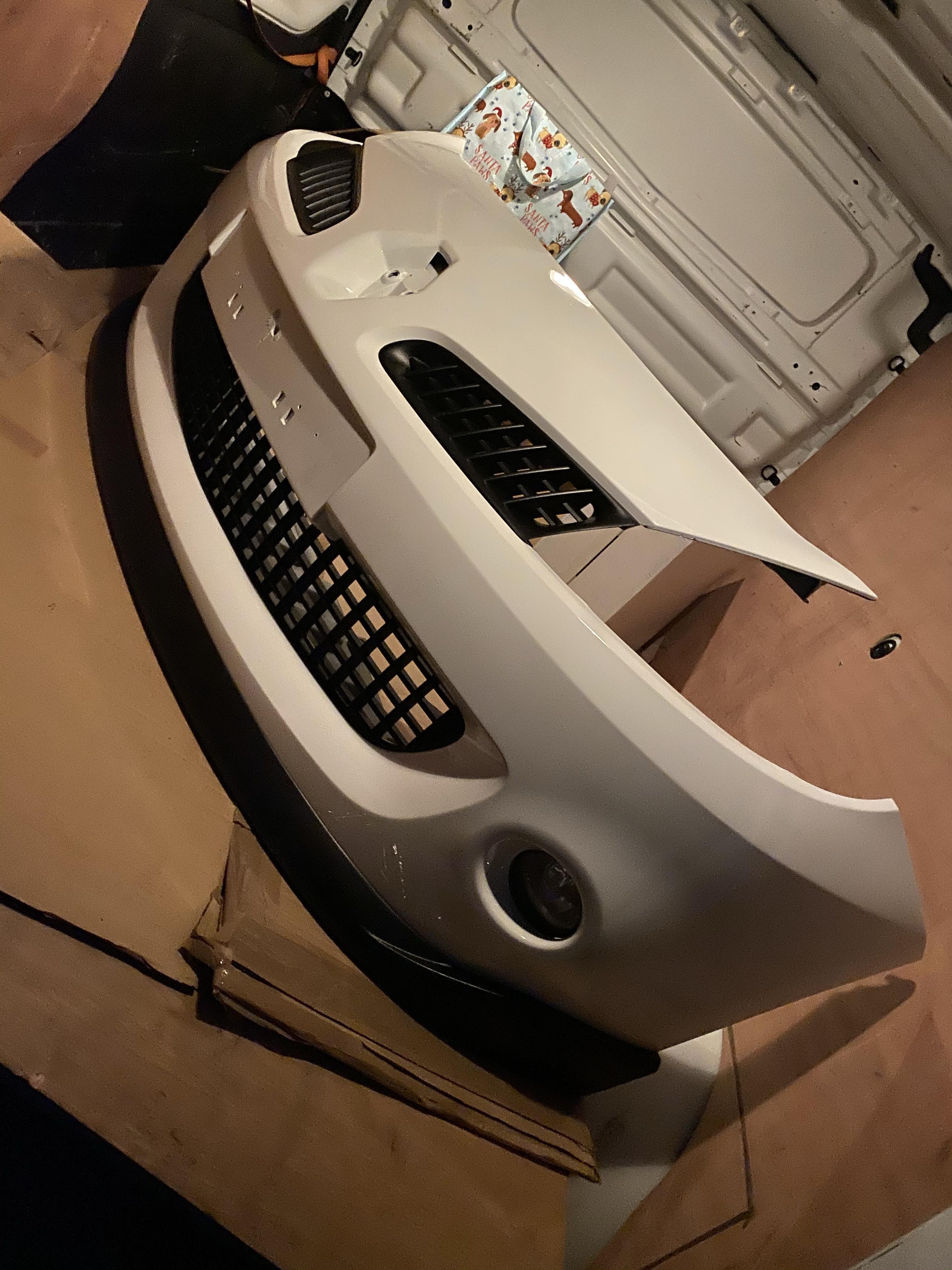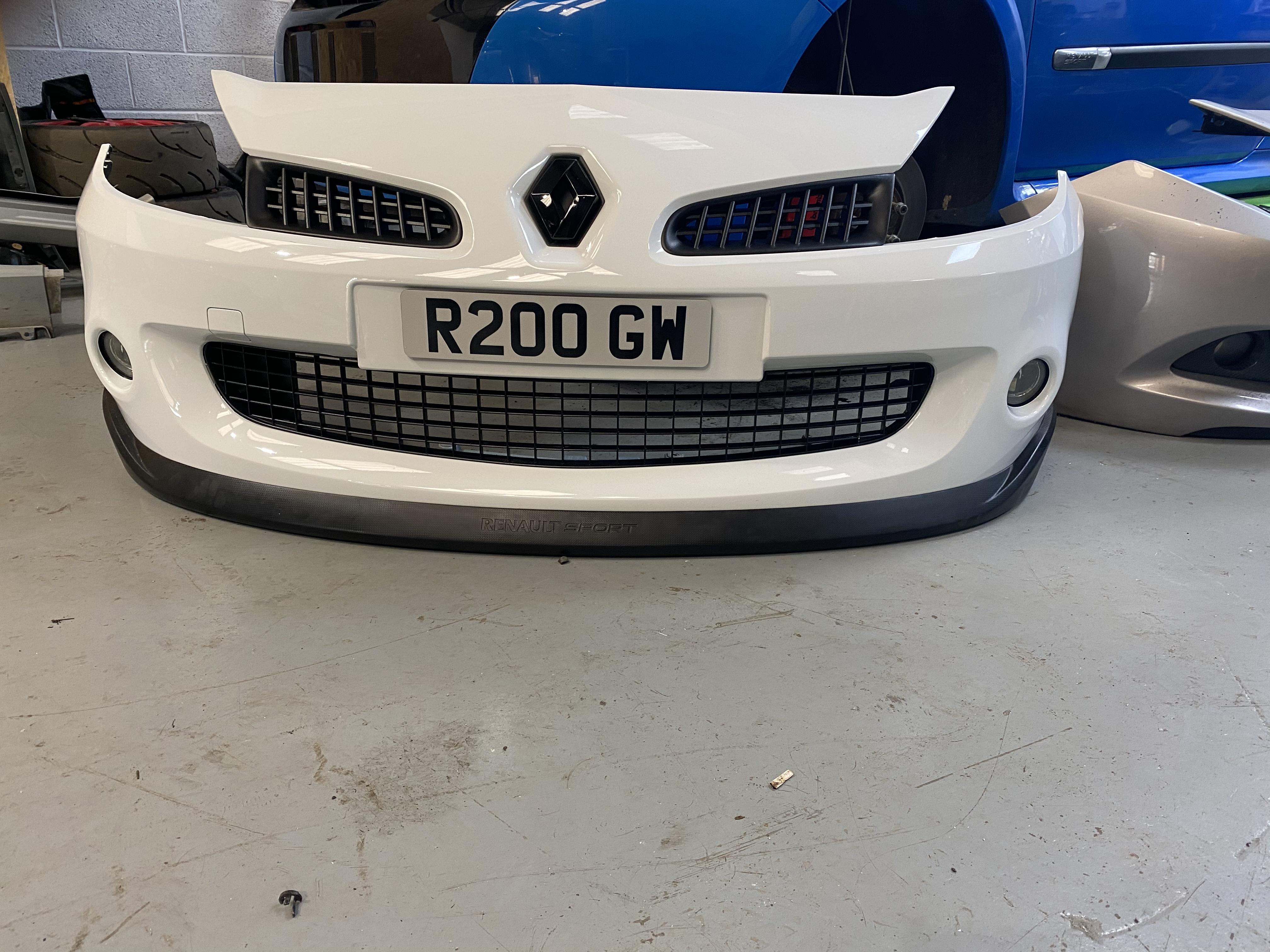 I had the badges and handles painted black too (will possibly paint the roof and spoiler black in the future)
That was the body work taken care off next up was to sort the interior out. I wanted to keep the car looking decent and not fully stripped kind of a club sport look.
I had some recaros on the shelf do decided that red would be the accent colour so went with black leather, genuine alcantara and red stitching on the seats he even retrimmed the rear of the seats in alcantara for me. These are one of the best bits about the car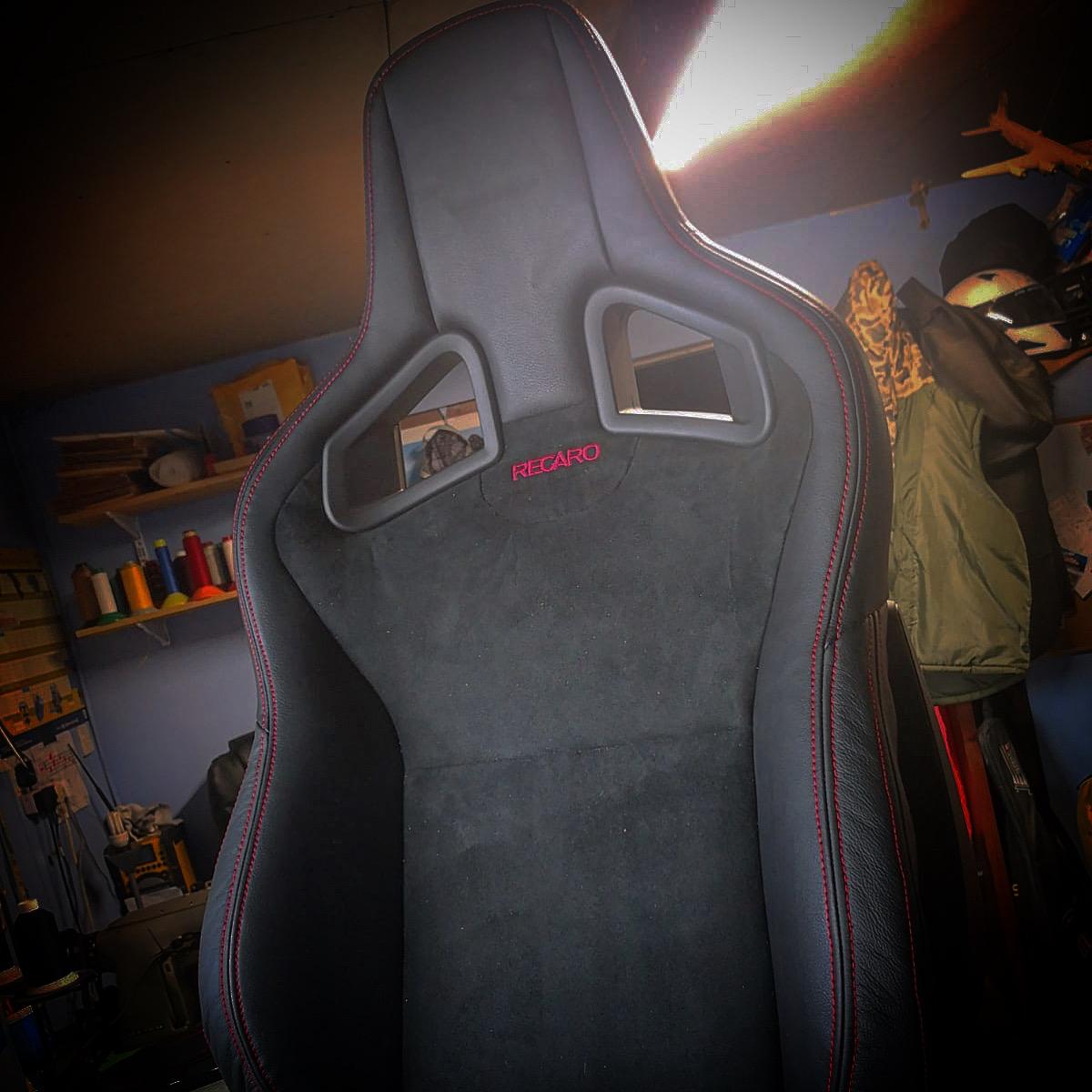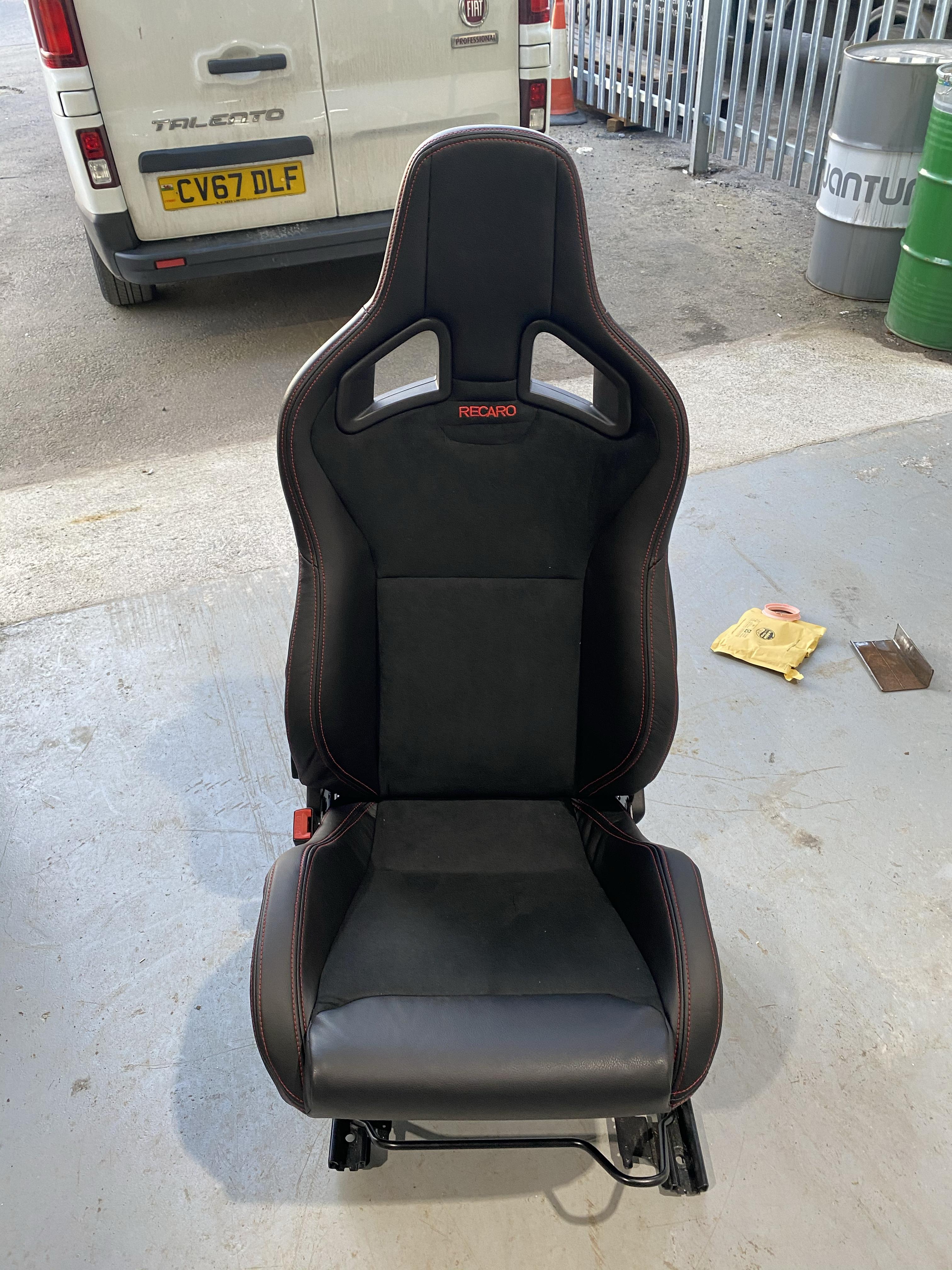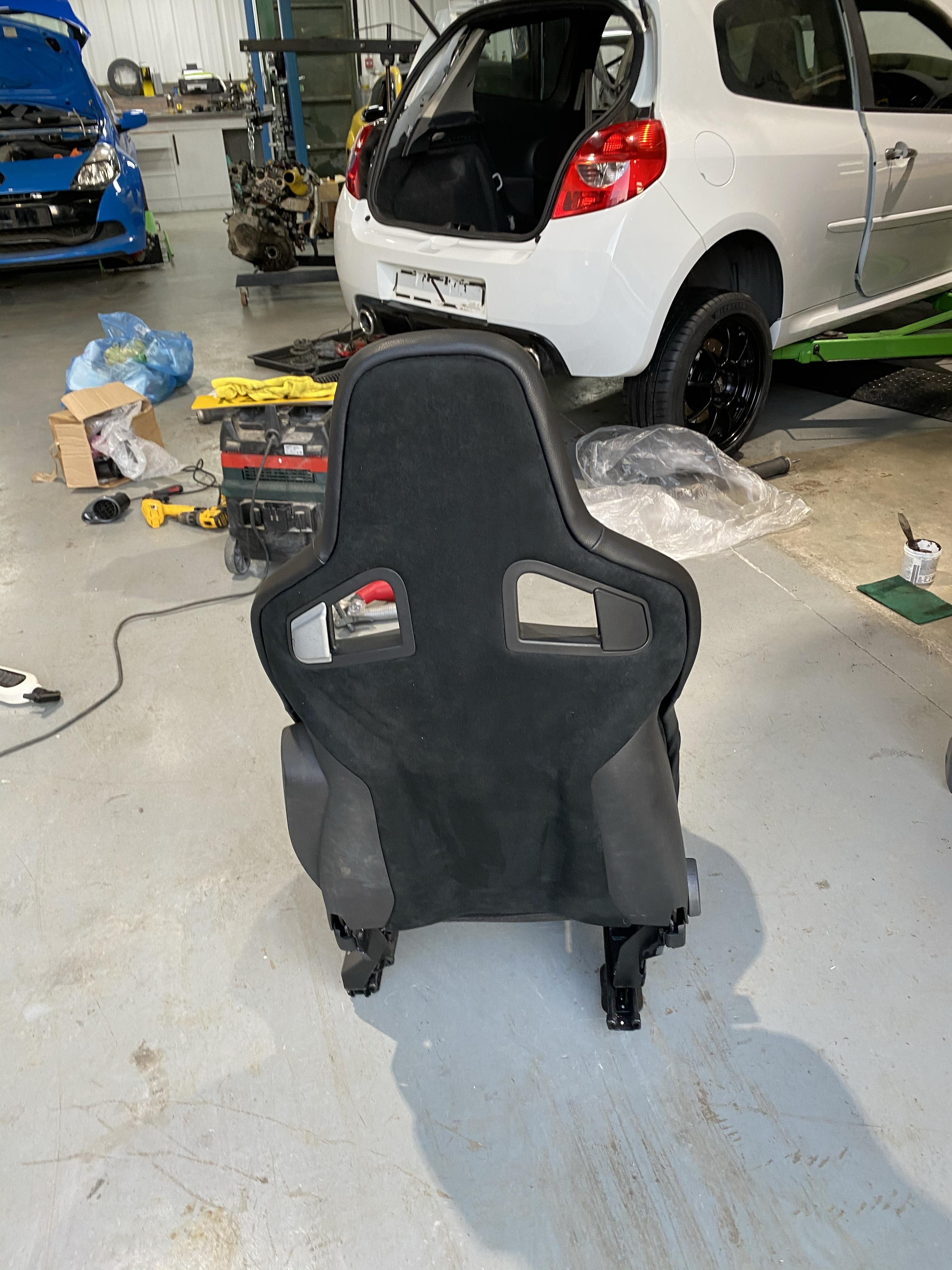 While they were off I thought the only
Thing letting the interior down was the manky headlining so that got retrimmed in alcantara
And the a,b and c pillars got painted with black plastic texture coat.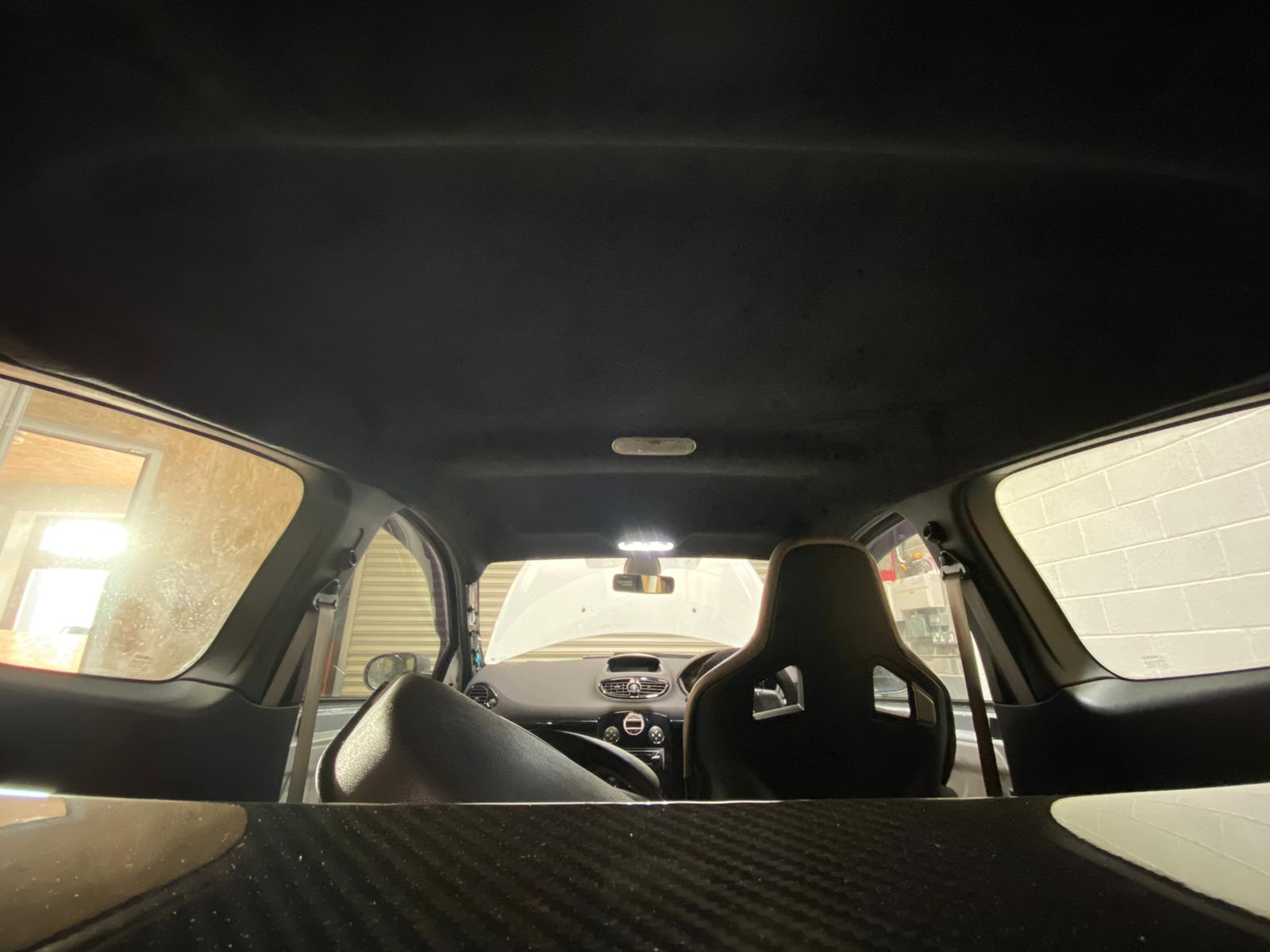 The interior is done for not just had a boot carpet fitted and the rear seats removed.
I have got a weld in rear strut/harness brace to fit shortly so I can run harnesses on track and I have some red front seat belts to do in also.
Now on to the braking side of things with the Clio not being the quickest car on track i thought better brakes would help.
I went with the Godspeed rear disks and custom Godspeed fronts so I can run my mk3 megane calipers on the front (340mm disk) along with replacing the brake lines with one of our carbon brake line kits. While fitting everything up I fitted a full set of the stud and nut kit we supply. 68mm rear and 75mm front
I refurbished the calipers in white front and rear and I went with my pad of choice the PBS (many don't like it rate them but I love them)
After doing the first track day I think the calipers will be going back red if they are a pain to keep clean, Maybe some cermaic coating on them might help.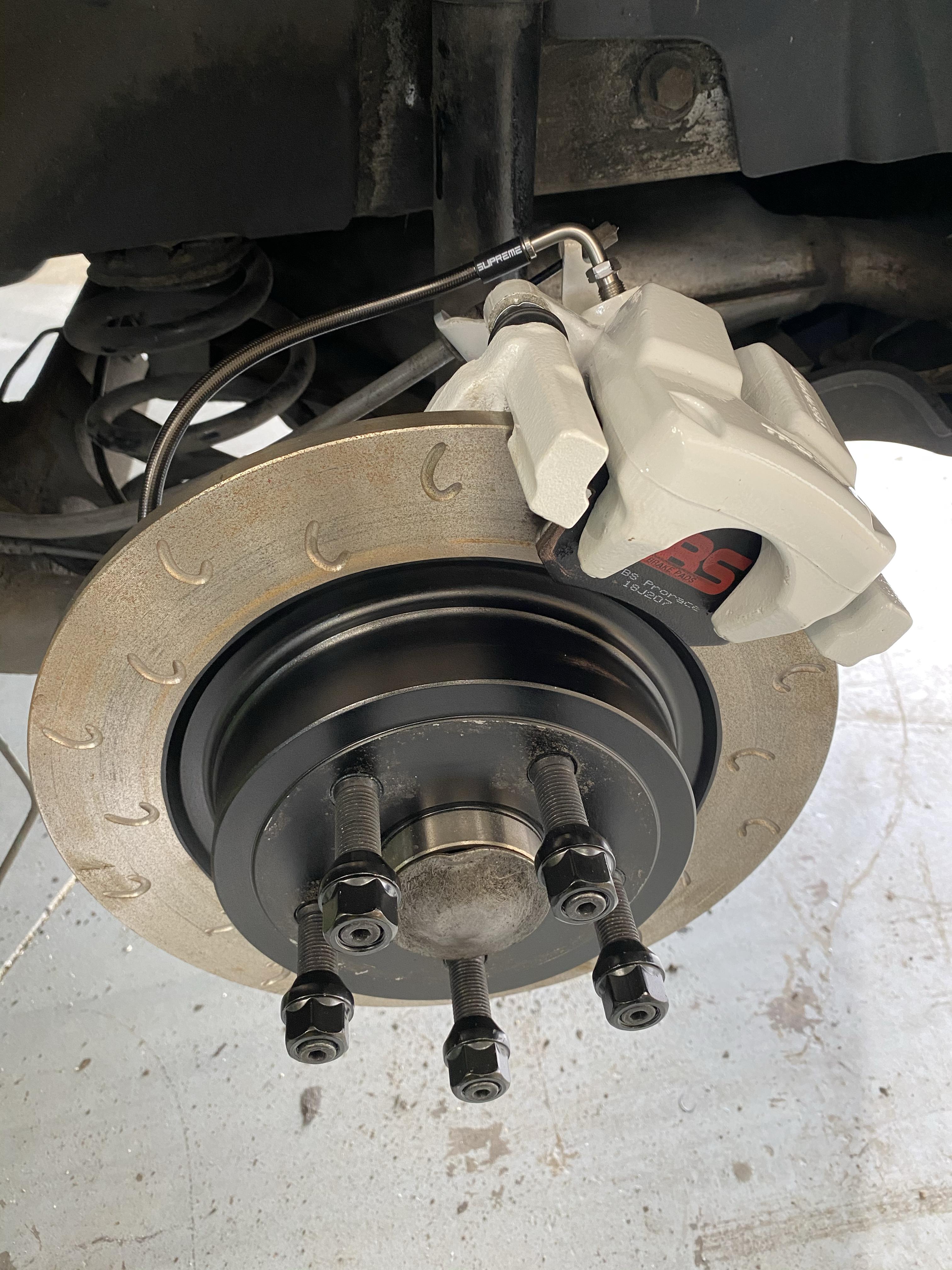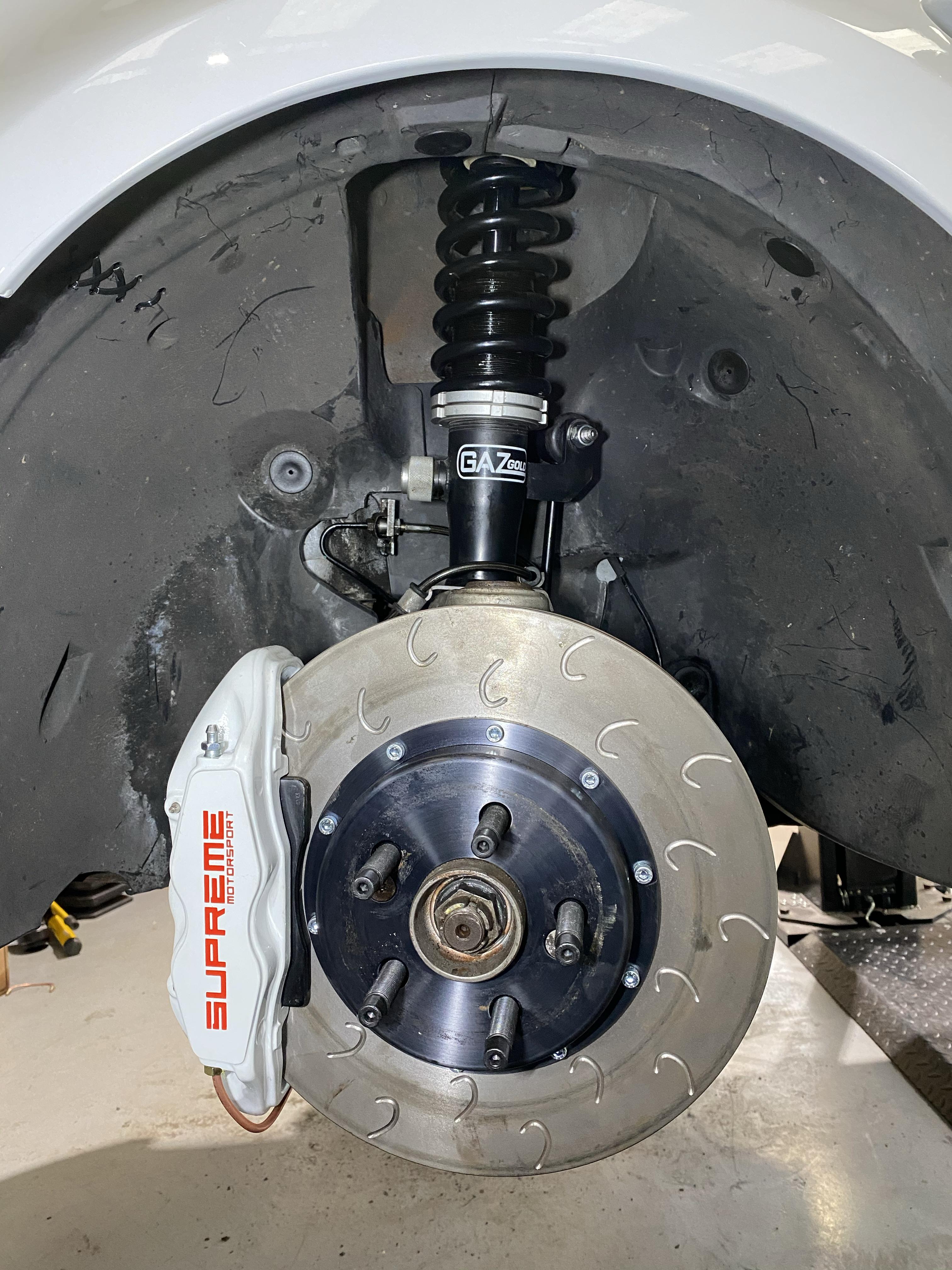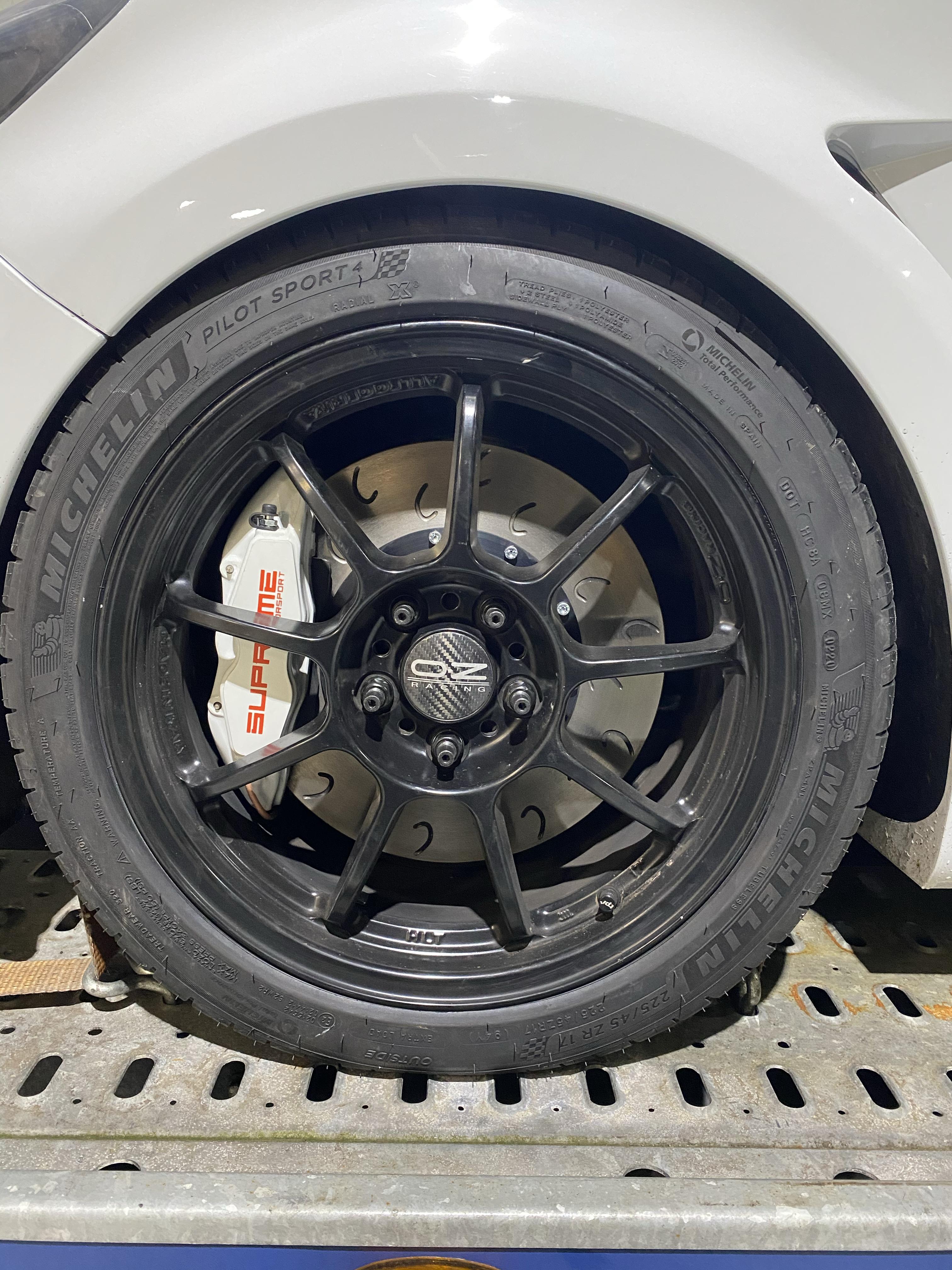 The coilovers went on as a trail fitment to check all clearances and all was good no issues with the oz alleggerita 8j wheels.
So far this is as far as Iv got but managed to borrow a set of cheap jom coilovers of a friend to get out on track.
With car being built in around 2 days just before llandow I had no time to get any geo done, test the car or even do any servicing
I turned up on track and it was the first time out in almost 20 months
it took a while to get back into the swing of things and going from a full on caged track car to a normal
Road going car is very different.
I had some great battles all day and took a fair few people out and they loved the Clio the majority couldn't believe how well the brakes worked (surprised me how good they were this is defiantly a mod any track needs in all
Honestly)
Up until lunchtime the car was epic and I was getting quicker and quicker but it developed the fantastic 3rd gear crunch and hard to get into gear
i still managed to finish the day going through a tank and half of fuel and around 70+ laps
Here's a few of the official photos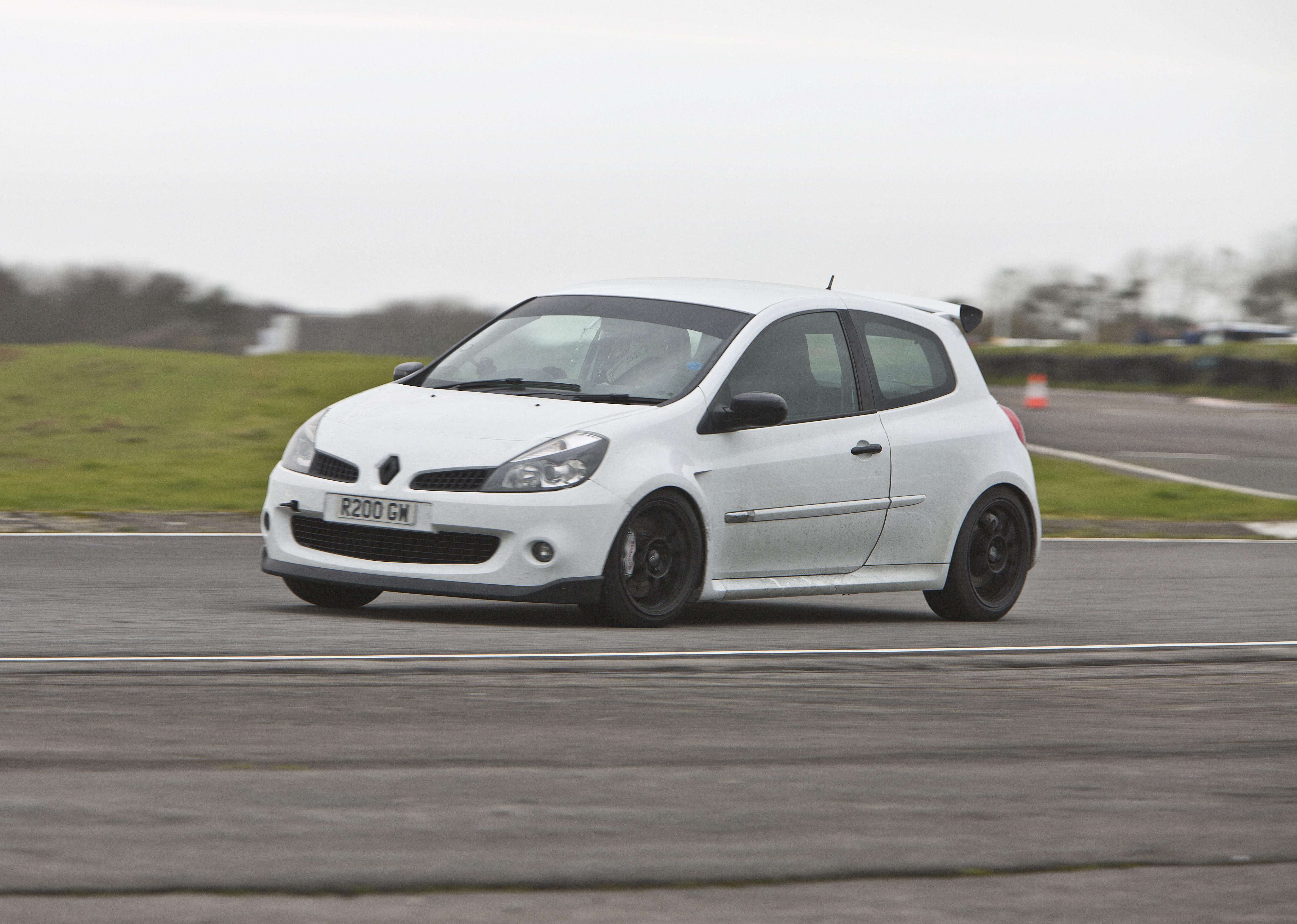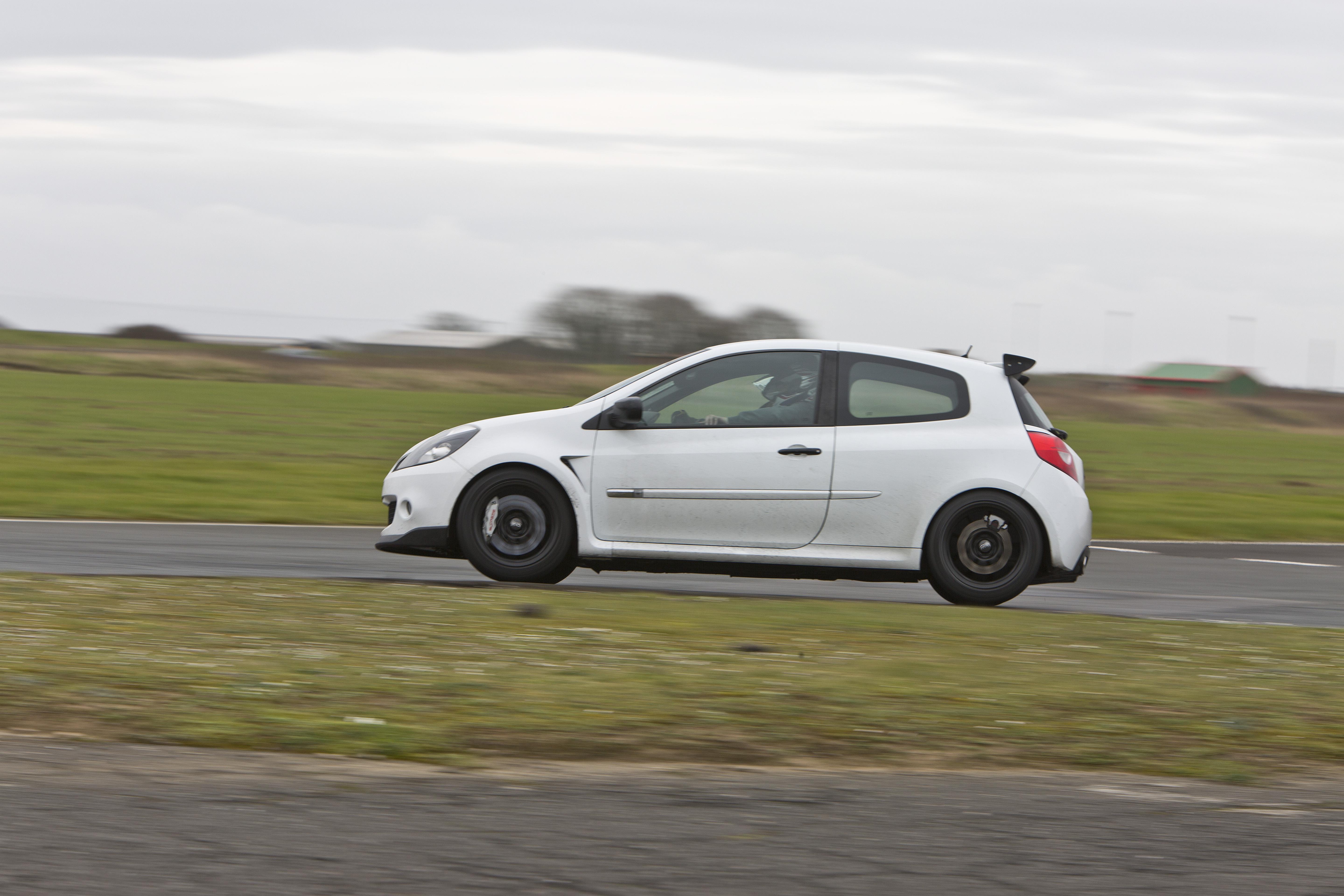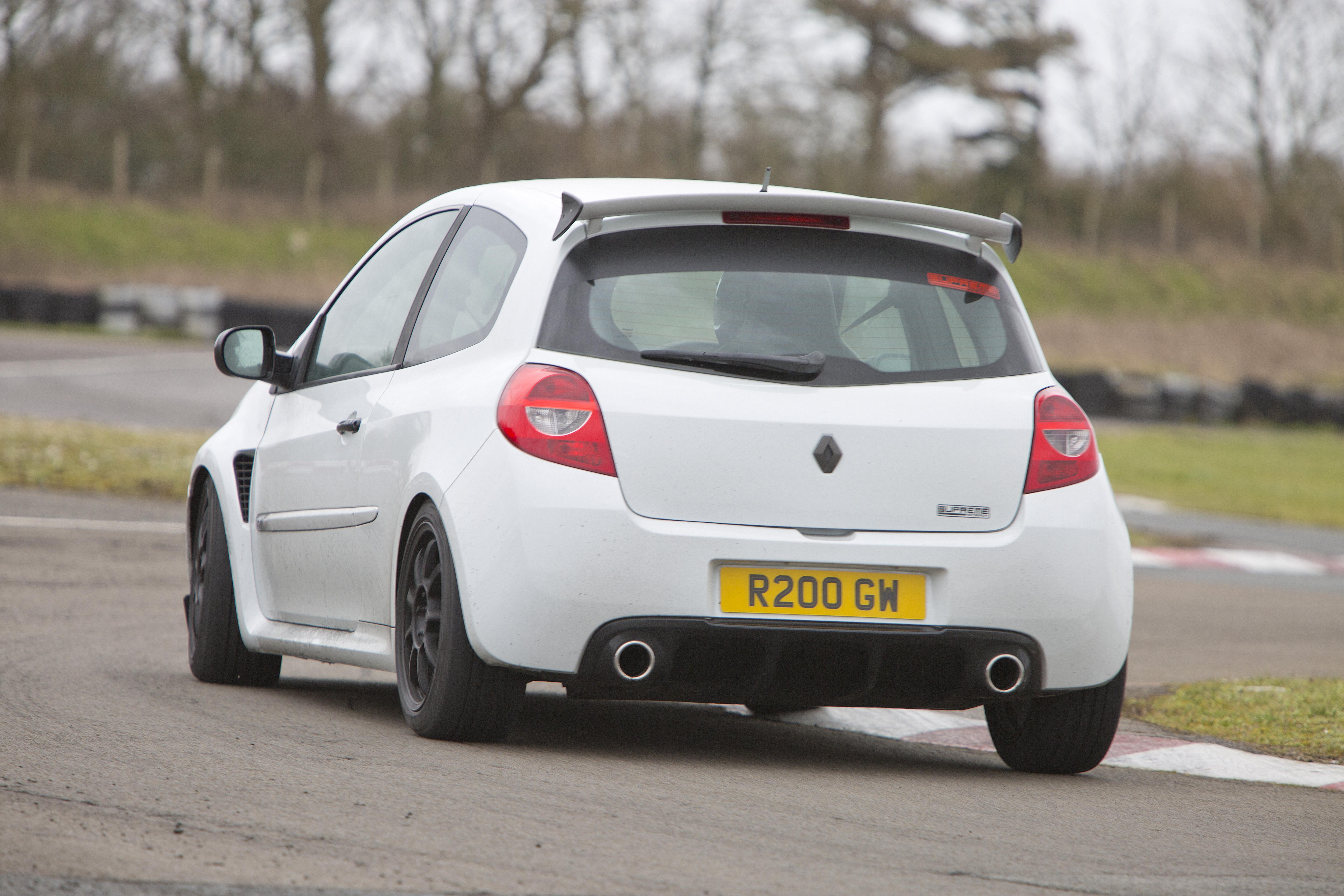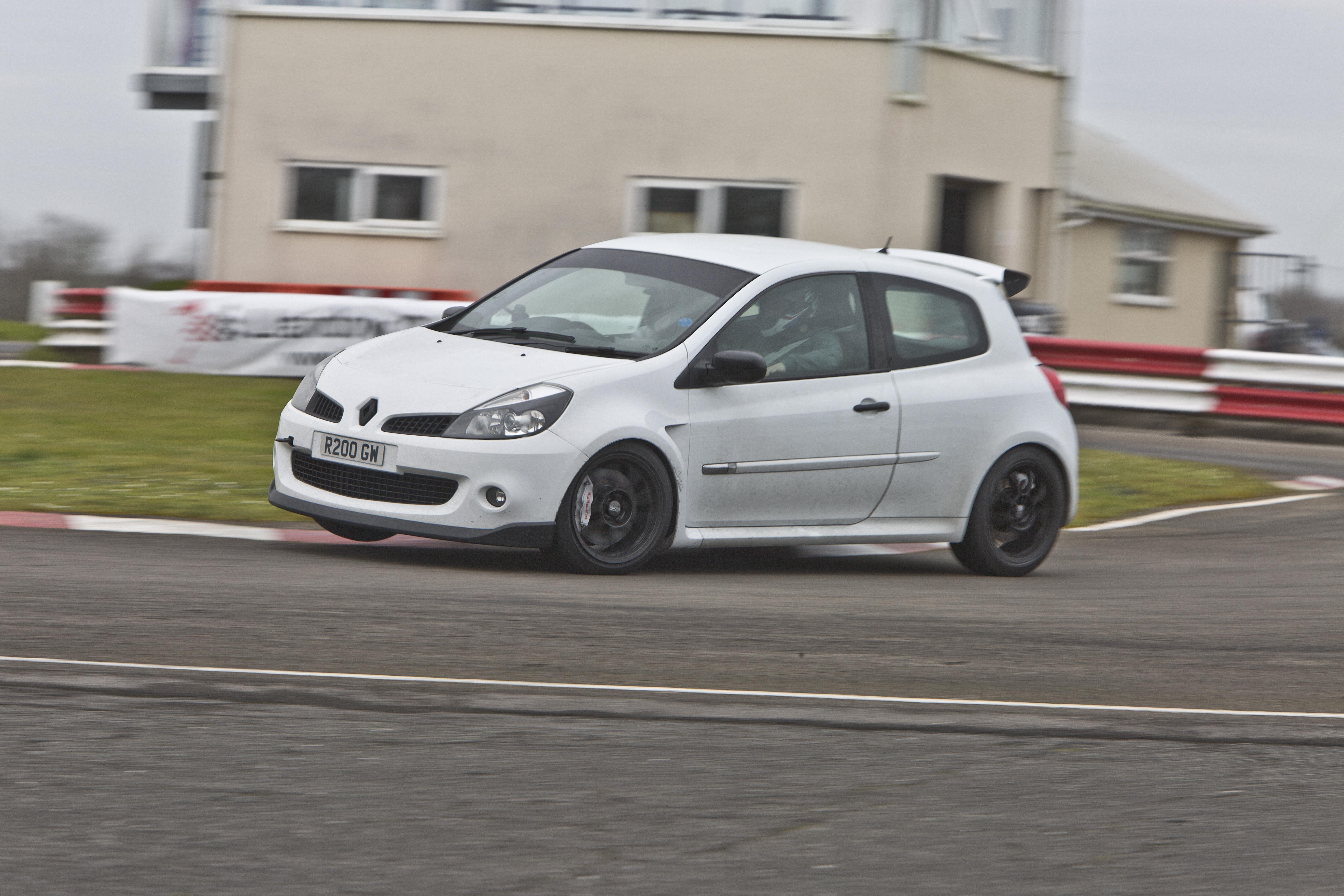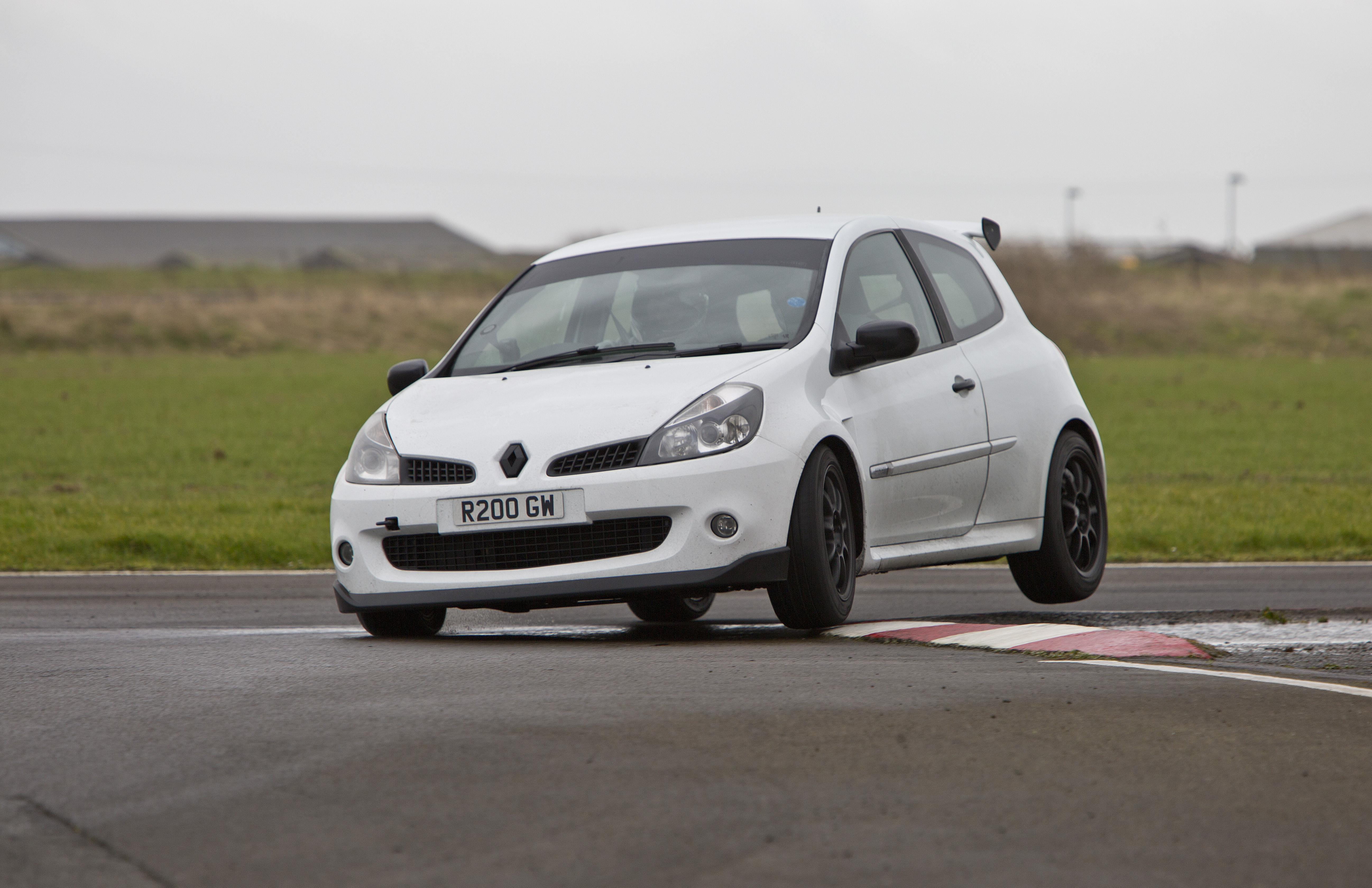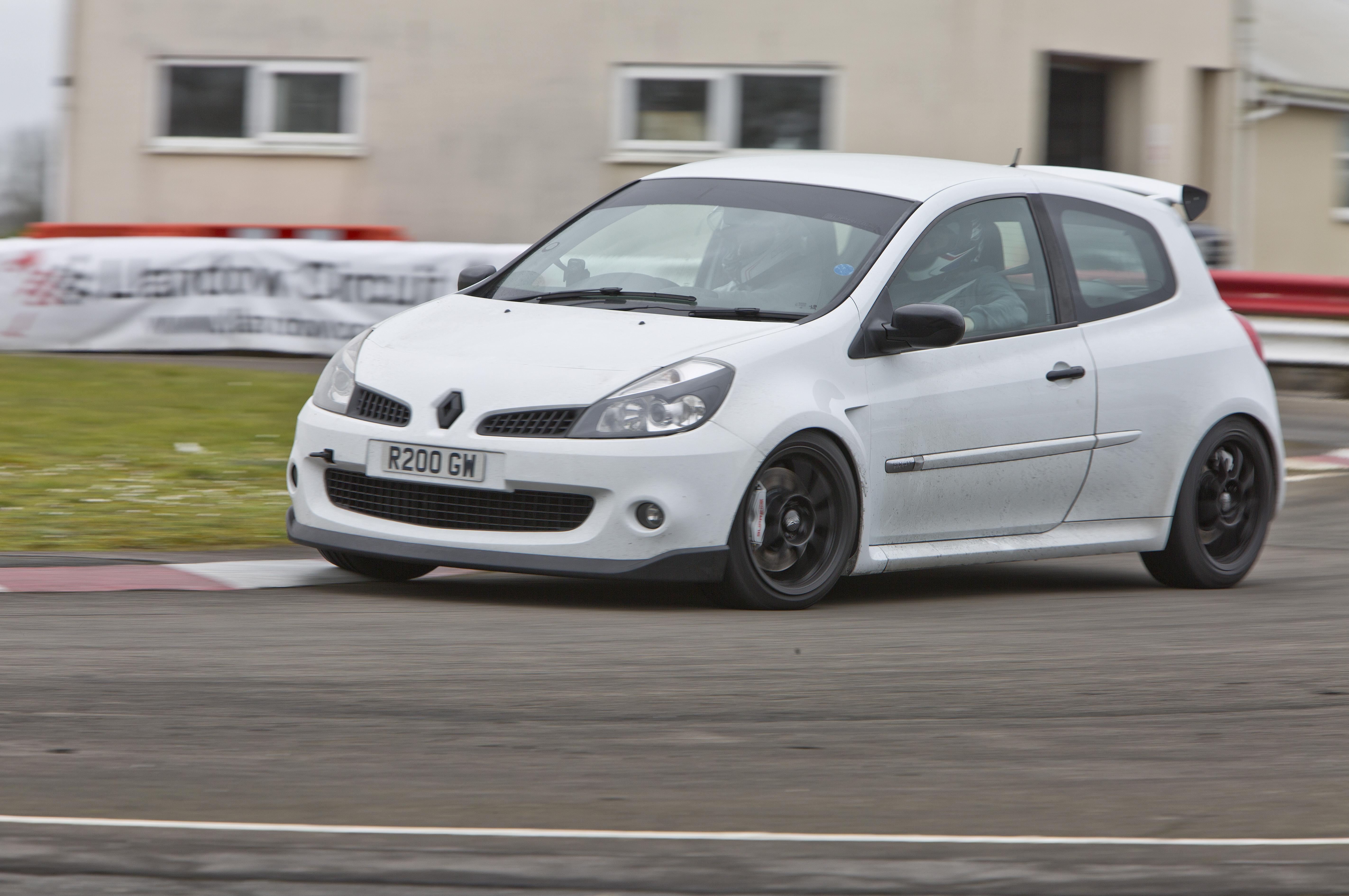 Well that's where I'm at for now I have a set of gaz gold and a quaife diff on order once these arrive il get them fitted along with a full service and a new timing belt kit and some powerflex bushes on the engine mounts, lower arms and the rear beam.
Once I get these jobs done il get some
More pics up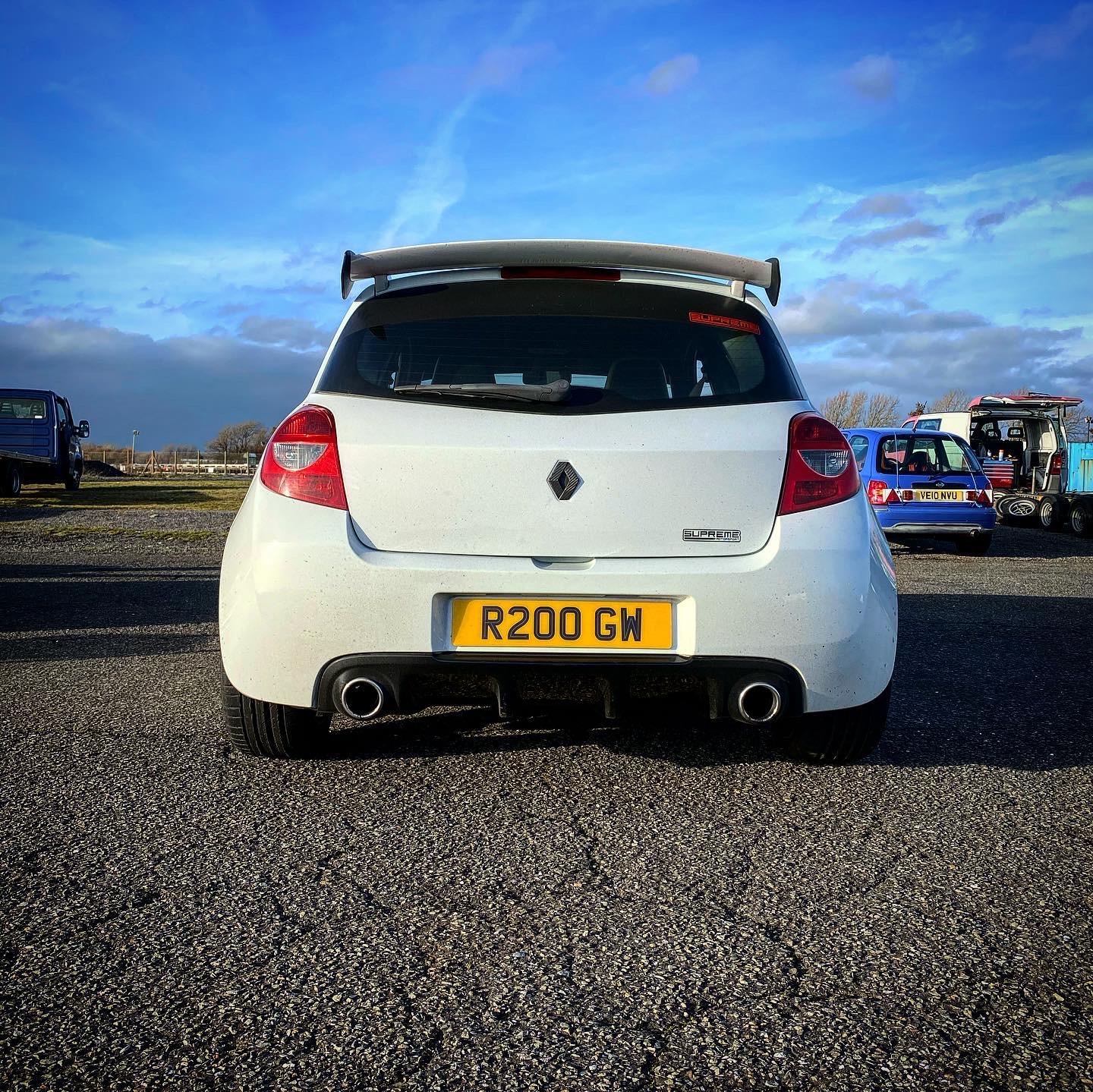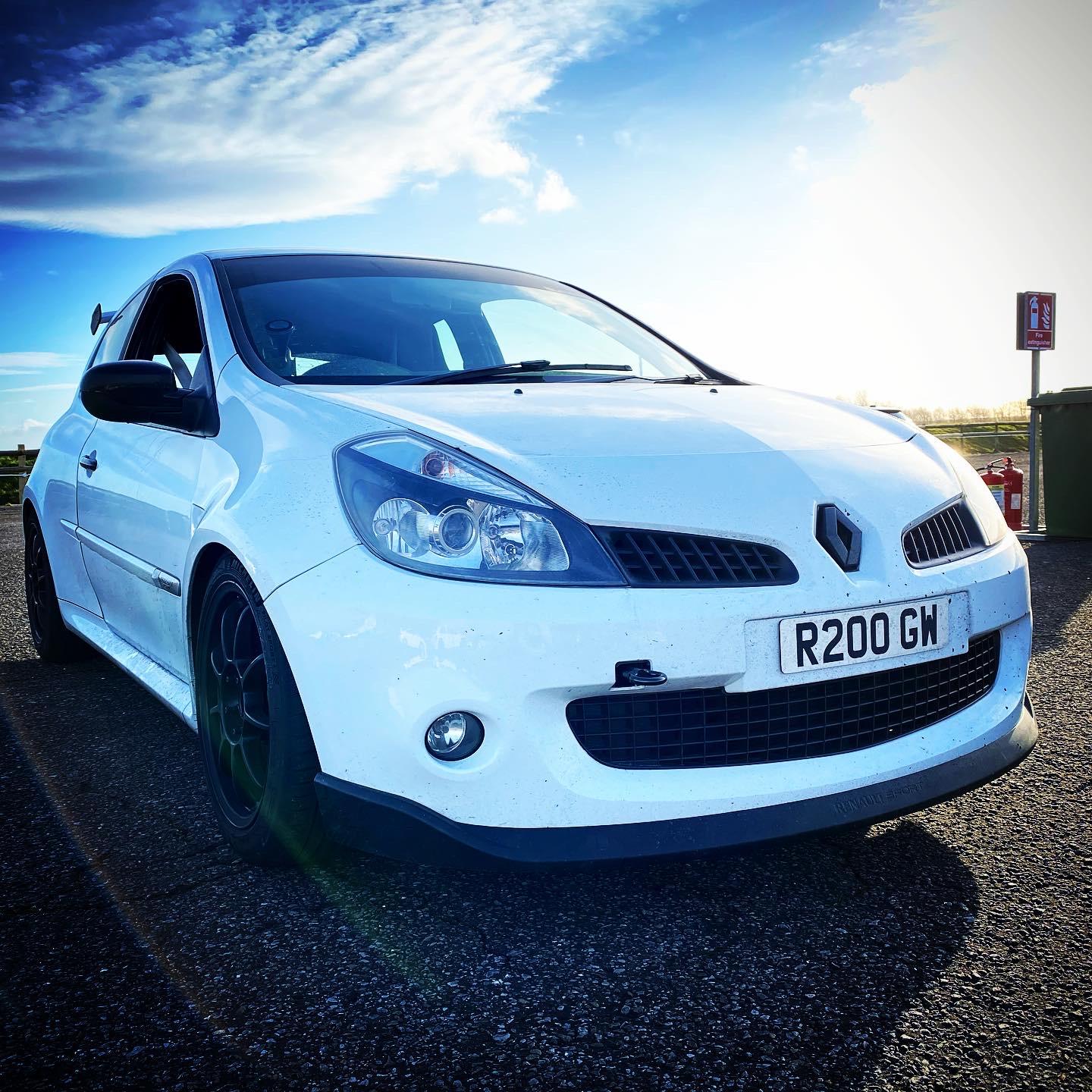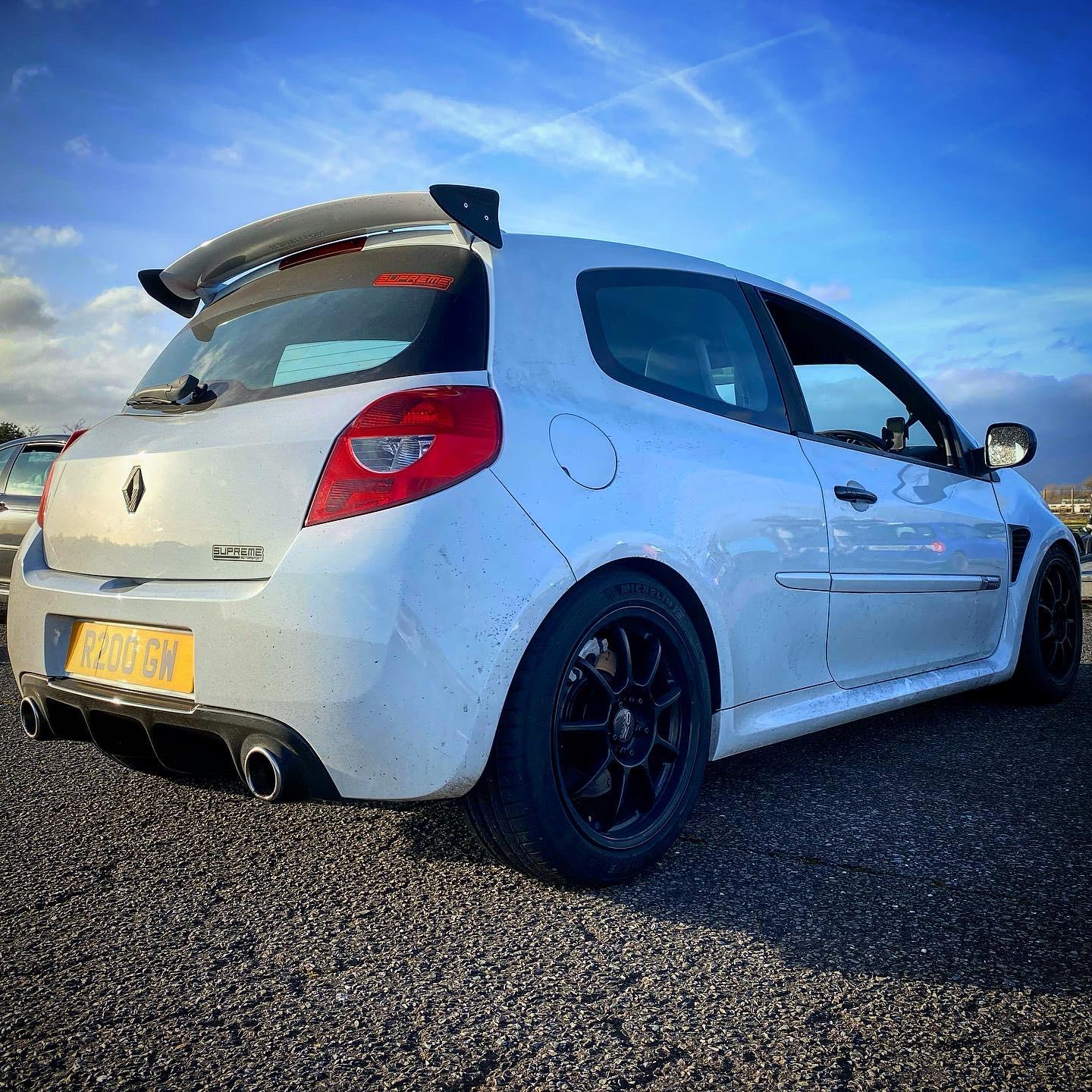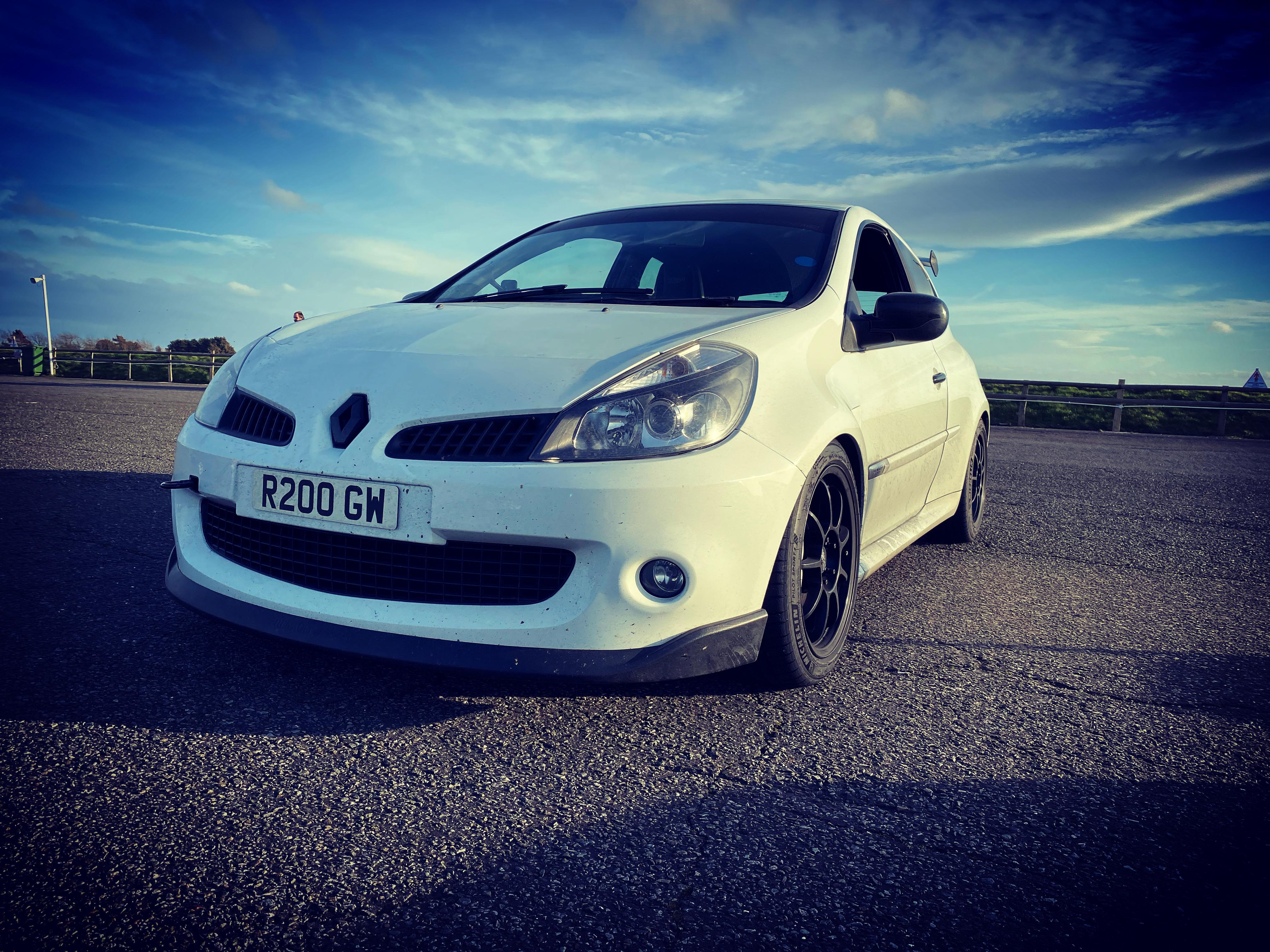 Sent from my iPhone using Tapatalk