Hi all,
After missing out on a carbon R3 airbox on FB the other week I managed to pick myself up a V6 airbox for a decent price over the weekend, but now comes the difficulty in making it fit. I've ordered the mounting plate from No7 Motorsport and the link pipe from R Sport but the battery relocation is where I'm stuck. Planning on ordering the 4m kit from Duct3d on here but I want to keep the standard 075 battery, just move it to the boot - has anyone else done this and able to recommend a mounting solution?
There seems to be a fairly limited number of options, so far I think my best bet is this: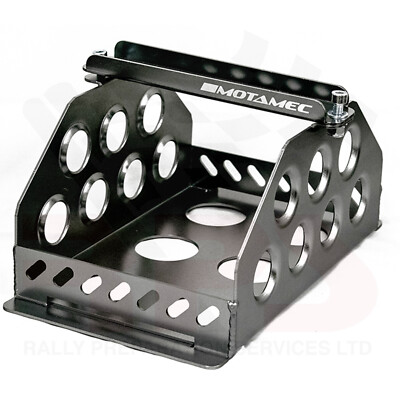 Manufactured from 2mm aluminium. Anodized titanium finish. Supplied with 8mm socket cap bolts, nuts. Swaged holes for lightness and strength. Max Internal Height 190mm.
Or alternatively leisure battery style plastic box, although they all seem fairly bulky.
Any other options I've missed, or am I best just buying the Motamec cage and rivnutting it to the boot floor?
Cheers